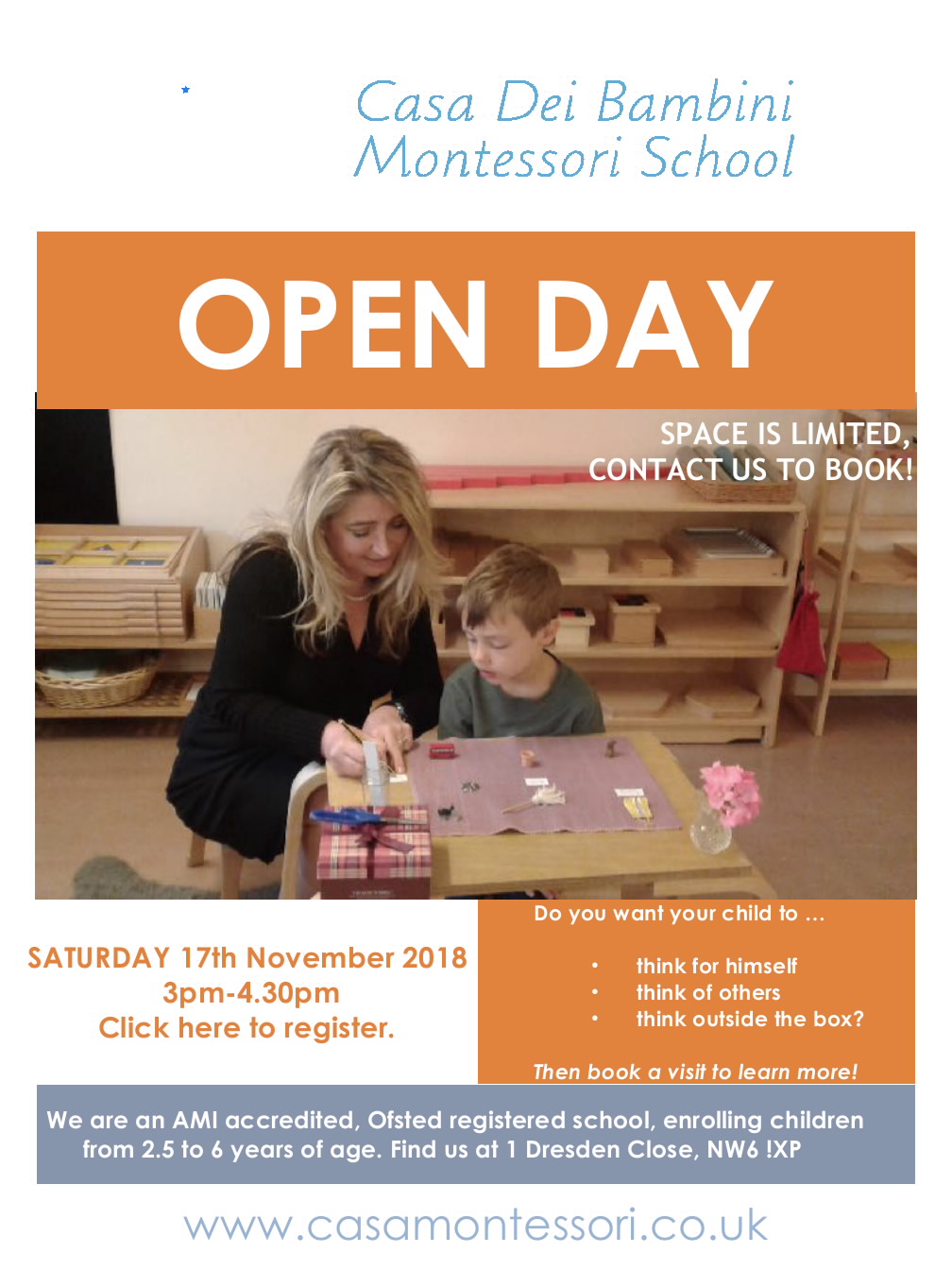 Come to our OPEN DAY on Saturday 17th November 2018 at 3pm - 4.30pm
It's time for us to hold another Open Day!
Come to our Open Day and find out more! You may well be surprised at what a Montessori child is capable of.
Spaces are limited so please register here.
Alternatively call us on 020 7794 3919 or email dipti@casamontessori.co.uk
We look forward to seeing you soon!
Casa dei Bambini Montessori